During his 45 years as an attorney, he has taken great pride in helping families overcome legal obstacles, work together, and set up businesses for long-term success.
He has always had an interest in business — particularly family-run businesses.
Tom's family ran a wholesale beer distribution business that he worked for as a teenager. After graduating with a business degree from Georgetown University, Tom returned to his hometown and assumed a management position with the family company.
Tom worked with his family until 1973 when, on a whim, he decided to try his hand at law school. He attended the University of Idaho College of Law and graduated as a fully licensed lawyer in 1976.
After practicing with a law firm for several months, Tom, his wife, and their two daughters packed up and drove to Miami so that Tom could pursue an advanced degree in tax law at the University of Miami.
Once he achieved his degree, however, he and his family returned to Idaho, where he would go on to practice as one of only a few tax lawyers in the state.
Tom's decades of experience have led him to work many different types of cases, including a fair amount of civil litigation.
He took on several cases under the Racketeer Influenced and Corrupt Organizations Act (RICO), a federal law passed to target criminal organizations.
He also successfully defended a construction company in a complex and contentious lawsuit involving a multimillion-dollar City Hall project. The case lasted for several years, including a 59-day trial and an appeal to the Idaho Supreme Court.
As exciting as some of those cases may have been, working with families and their businesses has always been what Tom cares most about, and in 2017, he founded the Generations Law Group.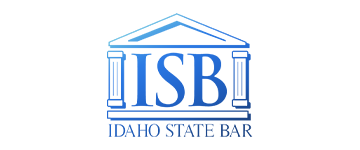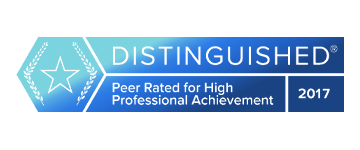 Based in Idaho and serving clients nationally, Tom and his team work every day to deliver supportive legal services efficiently and empathetically.
His goal is always to help clients understand the obstacles they face are actually opportunities to reap the enormous potential of multi-generational wealth.
He draws upon his personal experience with his family's business to understand the daily dynamics and challenges, and his decades of experience as an attorney to provide the best counsel possible on strategies, transactions, and family wealth preservation and transfer.
In his free time, Tom enjoys reading, exercise, and meditation to help him maintain a positive and relaxed frame of mind throughout the day.
Education:
LL.M., University of Miami, Taxation – May 1977
J.D., University of Idaho – December 1975
B.A., Georgetown University (Finance) – May 1967
Admitted to Practice:
Idaho State Court
U.S. District Court, District of Idaho
U.S. Court of Appeals, Ninth Circuit
U.S. Tax Court
U.S. Court of Claims
Affiliations:
Member of the Idaho State Bar Association
Member of WealthCounsel®, an organization of thousands of business, trust and estate lawyers located in all 50 states
Publications:
Speakeasy Marketing (Your Concierge Counsel™, General Counsel Legal Services for Small Business – 2019)
National Business Institute (Gun Ownership Legal Concerns – 2017)
National Business Institute (Liability Concerns for Gun Dealers and Owners – 2017)
Contact Generations Law Group today
Whether you're dealing with the next step for your business or your family, Generations Law Group has you covered. Our goal is to help you create a comprehensive process to minimize disruption to your business and allow you to move forward with your life, proud of your hard work. Get in touch with us today to get started.
Call for a consultation: 208-401-9300